Diploma in Business & Commercial Acumen
Level 4, 5 & 6
Course Description
This programme is a modern Mini-MBA covering all the skills and knowledge a 21st century person needs to be successful. The programme is intensive & transformational exposing you to traditional MBA content, covering subjects including marketing, finance, leadership and management skills. Our unique experiential learning platform diagnoses, measures and develops your personal skills almost without realising it.
Key Topics areas
The main topics we will focus on are: Marketing, Strategy and Finance & HR. This knowledge will allow participants to use The Three Fundamental Factors (Markets, Competitors and Risk) to quickly assess the commercial success of any business. We will make use of bona fide examples from Dragons' Den to provide illustrations of the concepts in practice. Hence this is neither a purely theoretical nor a case study course, but rather an analytical course which addresses real problems found in practice. Participants will truly find themselves in the shoes (or rather the chair) of a Dragon!
Learning Outcomes
To understand the importance of business acumen and how to quantify and develop it
To understand what makes a business and a business person successful
Learn a powerful methodology to analyse a business and make good decisions
To understand the link between commerciality and successful leaders & decision makers
To introduce participants to the 54:70 success matrix and the 9 Personal Skills for Success
To reflect on key strengths as well as areas for improvement and plan for further development
To develop proficiency in applying the methodology in the workplace to assess any businesses (external or internal) and identify opportunities
"I now understand the thinking behind why people invest in businesses

"
KPMG Graduate
Measuring and analysing your personal skills
Outputs
Personal Skills Diagnostic with Developmental Opportunities
Personal Development Plan
E-Portfolio
This module is all about creating a diagnostic that measures and benchmarks your personal skills and business knowledge. You will complete a set of real world interactive simulations where you will analyse business pitches. You will also answer a self-awareness questionnaire that focuses on your personal skills, both in your daily life and working environment and how you work with other people. There is also a multiple choice commercial awareness quiz that tests and measures your knowledge of business.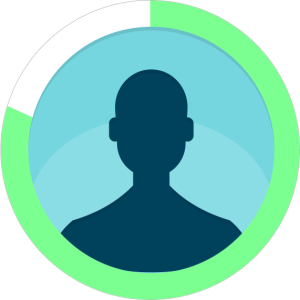 Once you have completed the tasks you will unlock your personal skills diagnostic. This is a highly comprehensive profile that analyses your skills and knowledge showing your strengths and weaknesses, as well as comparative perceptions and suggestions for development. Using your E-Portfolio and the diagnostic, you will create a personal development plan. The aim of this is to identify where you would like to develop and how you plan to do so for each of your 9 skills.
Expanding your knowledge using fast strategy in our E-Academy
Key Learning Outcomes
What is a market segment and why segmentation is so important
Understanding profitability
Focusing on the offering position and the operating position
Understanding that strategy and business models need to be constantly reviewed for growth
An in depth look at money and finance including: cash cycle, cash flow, financial statements and valuing a business
Module 2 focuses on furthering your knowledge using a set of Elearning resources as well as video lectures from the University of Cambridge. You will explore and learn through 6 learning topics that cover Segmentation, Marketing, Competitive Position, Finance and HR. As well as these topics we will focus on teaching you the fundamentals of fast strategy. This is covered in greater depth in the video lectures. You are given a study log that will track your progress through the E-Academy. The interactive learning topics cover all the key information you will need in the form of questions with instant feedback, videos and case studies. Further reading is offered to those that want to delve deeper into the theory that they have been taught.
Advanced case studies - Detailed analysis and examination
Key Learning Outcomes
The importance of segmentation
Making sure you can compete with your competitors
Valuing a business
What have you learnt?
Using material that has been taught on the Executive MBA at the University of Cambridge, Module 3 is about using what you've learnt from the E-Academy and applying it to two very advanced case studies. You will use the same simulation format that has been used in the previous modules, but you will receive additional challenges as well as comprehensive due diligence packs to absorb. These packs will help you analyse the case studies you will receive, but you will still be against the clock, so you will have to use your 9 Personal Skills to manage your time efficiently and analyse the data to help you make a decision. This module culminates with a final exam that tests everything you have been taught throughout the programme, focusing especially on the previous 2 modules.
Applying the knowldege you've learnt
Outputs
E-Portfolio
Business Success Toolkits
This module is all about applying what you've learnt in the programme to something you can take forward into your career. You are encouraged to continue your personal development through the use of the EPortfolio to develop and track your skills over time. You will also receive a number of toolkits that will allow you to apply the methodology that you have learnt to your own business or business idea. This results in an output that measures the likely success of your business or business idea, highlighting strengths and weaknesses allowing you to spot opportunities and create action plans for improvement moving forward.
"I've never learnt so much in such a short space of time

"
Harvard Alumni
All you need to do is start...
To gain your Diploma in Business & Commercial Acumen  start today. Enter with potential, finish with a complete skillset, reinforced with vital experience and unique business insights. With the reflective and analytical foundation of our courses you can develop your strengths whilst recognising your weaknesses and plotting your development. Let us help you build the bridge between ambition and success, all you need to do is start.