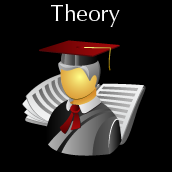 Theory
E-Academy
We provide a comprehensive E-Academy that teaches you the essentials of business using a number of interactive e-learning modules where you will learn about Marketing, Strategy, Finance and HR in an enjoyable and accessible format.
Practice
Role Playing Simulation
In level 1 you will be introduced to the software as well as given tips on how to assess the commercial viability of businesses. This is where you will learn all the essential foundations of how to be a Dragon including a simplified MyFirstMillion worksheet.
Level 1 – Are you ready?
In level 1 you will be introduced to the software as well as given tips on how to analyse businesses. This is where you will learn the foundations of what is to come including level 1's  worksheet which introduces the questions you should be asking when analysing businesses.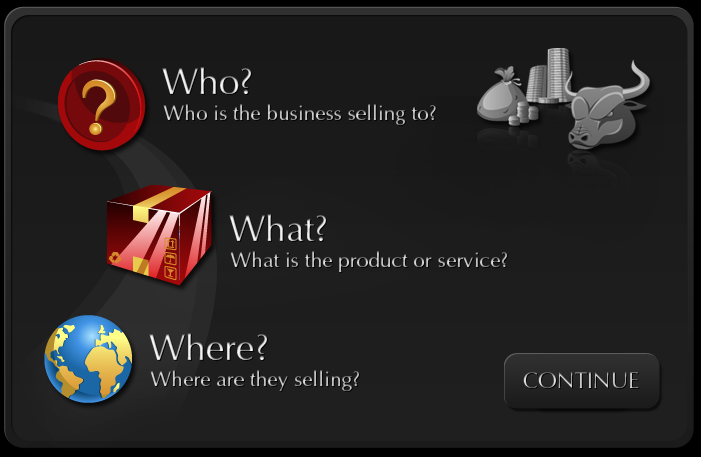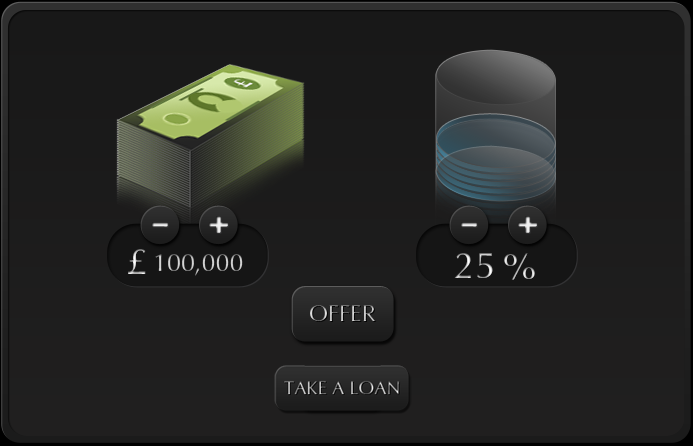 Level 2 – Can you beat the Dragons? Can you beat the Computer?
In level 2 you will be introduced to a more advanced MyFirstMillion scoresheet and also given access to the Questions Round which allows you to ask the entrepreneur more questions about their business. This will allow you to start honing and developing the skills and knowledge acquired in the E-Academy and Level 1.
Level 3- Do you have what it takes to make your first Million?
In Level 3, you will also be given the option of asking for our in-house consultant's opinion on the business which is presented to you. This will allow you to carry out an in-depth analysis of the business and whether you think it is an opportunity worth investing in to get a good return.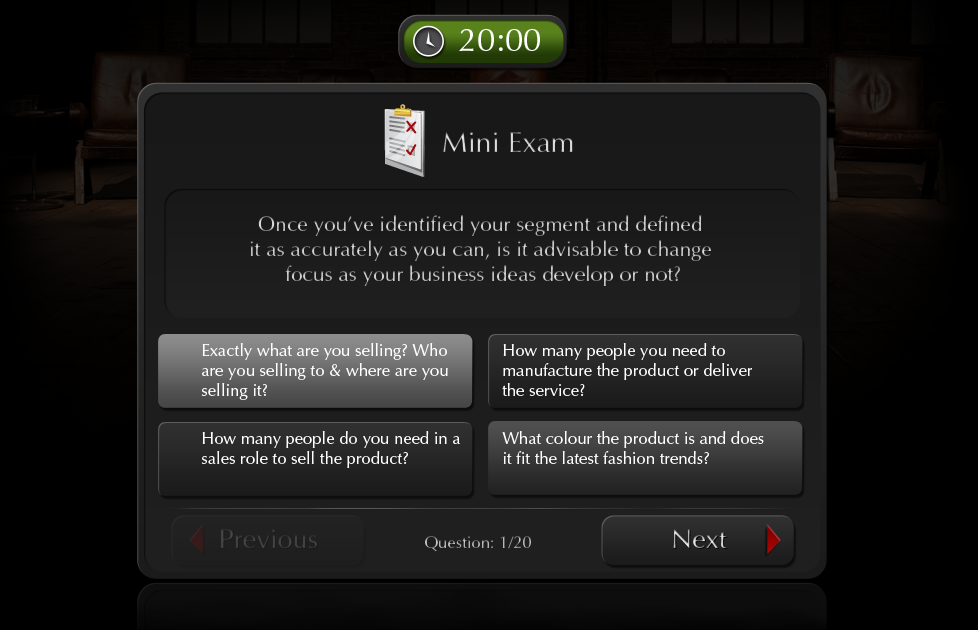 Mini Exam
Completion of the E-Academy and Practice sections will unlock a timed Multiple choice 'mini-exam' which can be completed at any time. This will test your skills and knowledge acquired throughout the programme and you will be awarded a 'Dragons' Den' Certifiate on completion.
Certificate
You will also receive a Dragons' Den completion certificate when you complete all aspects of the programme. 

Feedback
Personal Skills Profile
Throughout the programme you are measured against the 9 Key Skills. These will increase and decrease based on how well you do. The Personal Skills Profile gives a snapshot of how your skills have developed over the programme and analyses your strengths and weaknesses to give you development suggestions for improvement.

Business Success Toolkit
On completion of the programme you will receive a Business Success Toolkit which will allow you to develop a business idea using the methodology (the Fast Strategy™ methodology) you have been taught in the programme. This will allow you to assess the strengths and weaknesses of your idea and identify ways in which you can improve it.
Your own Entrepreneurial Success Matrix™
By completing the programme this creates two scores which allow you to plot where you are on the matrix. These two scores are your Personal Skills Profile Score and your Business Success Score.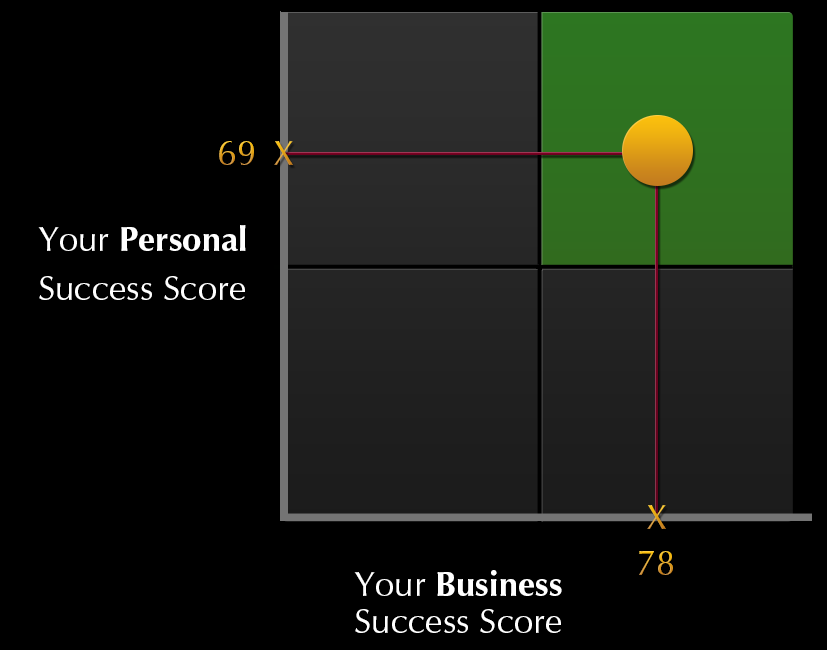 Full course detail
Click here to download the full course details and find out more about the details of the course.